Message by the Conference co-chairs:
Dear colleagues,
The tradition of the successful European Bioremediation conferences continues! However this time we have joined forces with the International Society for Environmental Biotechnology and we shall host in Chania the joint conference of the 7th European Bioremediation Conference (EBC-VII) and the 11th International Society for Environmental Biotechnology conference (ISEB 2018), which will take place in Chania, Crete from June 25 to June 28, 2018.
The European Bioremediation Conferences started in 2001 organized by TU-Crete. Since then, six conferences managed to bring together scientists and engineers from all over the world to present their findings and exchange information on recent advances in environmental remediation technologies, especially focusing on bioremediation and phytoremediation of contaminated sites including the marine environment. At the last conference (2015) more than 340 abstracts were submitted from 50 countries worldwide.
The International Society for Environmental Biotechnology (ISEB) is an interdisciplinary society of scientists and engineers who have as basic objective the development and promotion of environmental biotechnology worldwide as the way to address environmental problems from a wide perspective. Since its beginning in 1992, ISEB has organized 10 conferences with delegates from more than 30 different countries. The last conference (2016) was successfully organized by Universitat Politècnica de Catalunya (UPC) in Barcelona, Spain.
You are invited to join us at the EBC-VII & ISEB-2018 conference, which is co-organized by the Technical University of Crete, the University of Bologna and the International Society for Environmental Biotechnology. The conference topics have been expanded to include new challenges, future trends, directions and most recent technological innovations for management and restoration of a wide range of contaminated sites and marine environments as well as on resource preservation through recycling and bio-based reclamation, towards to a circular economy model implementation.
We look forward to seeing you all in Chania!
Nicolas,  Fabio & Eugenia
Conference co-chairs: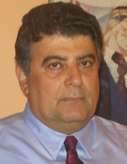 Prof. Nicolas Kalogerakis (TU - Crete)
Prof. Fabio Fava (University of Bologna)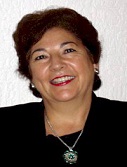 Prof. Eugenia J. Olguin (INECOL-Mexico)
FUTURE EVENTS  //  ENVIRONMENTAL BIOTECHNOLOGY  //  BIO-ENERGY  //  WATER  & WASTEWATERS  //
EVENT

DATE

VENUE

EARLY 
REGISTRATION

COST AT 
THE EVENT DATE

ABSTRACT
SUBMISSION
LIMIT DATE

WEB SITE

8th European Algae Industry Summit

25 – 26 Apr
2018

Vienna,
AUSTRIA

Academic: £ 1,300

Student: £ 400

Academic: £ 1,595

Student: £ 420

31 October

2017

http://www.wplgroup.com/aci/event/european-algae-industry-summit/

16th Asia Pacific Biotechnology Congress

23 – 24
May
2018

Pulau Ujong, SINGAPORE

up to
30 MARCH 2018:
Academic: € 875

Student: € 475

Academic: € 975

Student = € 675

2 February

2018

15th IWA Leading Edge Conference on Water and Wastewater Technologies

27 – 31
May
2018

Nanjing,
CHINA

up to
15 MAY 2018:
Academic: US$ 1050

Student:  US$ 560

Academic: US$ 1180

Student:  US$ 620

31 October
2017

7th European Bioremediation Conference (EBC-VII)

+

11th International Society for Environmental Biotechnology Conference (ISEB 2018)

25 – 28
Jun
2018

Chania,

GREECE

up to
10 MAY 2018:

Academic: € 450

Student: € 225

Academic: € 500

Student: € 275

28 February
2018

World Biotechnology Conference

25 – 27
Jun
2018

Stockholm,
 SWEDEN

up to
28 FEB 2018:
Academic: US$ 799

Student:  US$ 449

Academic: US$ 999

Student:  US$ 599

28 February

2018

18th European Congress on Biotechnology

1 – 4
Jul
2018

Geneva, SWITZERLAND

up to
1 APR 2018:

Academic: € 865

Student: € 445

Academic: € 955

Student: € 445

1 April
2018

4th International Congress on Water, Waste and Energy Management

18 – 20

Jul

2018

Madrid,
SPAIN

up to
1 MAY 2018:

Academic € 535

Business: € 495

Academic: € 795

Business: € 745

1 May
2018

4th International Conference on Green Chemistry and Sustainable Engineering

23 – 25

Jul

2018

Madrid,
SPAIN

up to
1 MAY 2018:

Academic € 535

Business: € 495

Academic: € 795

Business: € 745

1 May
2018

18th International Biotechnology Symposium and Exhibition

12 - 17
Aug
2018

Montreal, CANADA

up to
27 APR 2018:

Regular: CA$ 1057

Student: CA$ 300

Regular: CA$ 1175

Student: CA$ 500

1 June 
2018

8th International Conference on Environmental Chemistry and Engineering

20 - 22
Sep
2018

Berlin, GERMANY

up to
17 FEB 2018:

Academic: € 650

Student: € 330

Academic: € 830

Student: € 420

18 March
2018

16th IWA International Conference on Wetland Systems for Water Pollution Control

30 Sep– 
04
Oct

2018

Valencia,  SPAIN

up to
31 JUL 2018:
Regular: € 600

Student: € 350

Regular: € 700

Student: € 450

28 February
2018

15th International Phytotechnologies
Conference

1 – 5
Oct

2018

Novi Sad,
SERBIA

up to
1 AUG 2018:
Academic: US$ 350

Student:  US$ 250

Academic: US$ 400

Student:  US$ 250

30 June
2018

7th International Symposium on Energy from Biomass
and Waste

15 – 18
Oct

2018

Venice,
ITALY

up to
28 APR 2018:
Regular: € 750

+ VAT 22%

Student: € 450

+ VAT 22%

Regular: € 800

+ VAT 22%

Student: € 450

+ VAT 22%

08 March
2018

International Conference

Water Science for Impact

16 – 18
Oct

2018

Wageningen,
THE NETHERLANDS

up to
31 AUG 2018:
Regular: € 200

Student: € 100

Regular: € 250

Student: € 125

18 May
2018

2018 IWA Nutrient Removal and Recovery Conference.

18 – 21
Nov

2018

Brisbane,
AUSTRALIA

up to
1 SEP 2018:
Academic: AU$ 1,000

Student:  AU$ 400

Academic: AU$ 1,200

Student:  AU$ 500

28 May
2018